Local Missions
American Red Cross, Pioneer Valley Chapter: Locally, the American Red Cross (ARC) Disaster Services is available 24 hours a day to assist individuals who have been displaced by natural or man-made disasters, including home fires. They assist clients with food, clothing, shelter, and many other immediate, unmet needs.  ARC provides canteen services to first responders, opens and maintains shelters, and offers community outreach programs such as disaster preparedness.  The ARC maintains a blood donation center, conducts mobile blood drives, presents health and safety classes, and provides support services to the US military.
BHN Kamp for Kids Kampership is for children and young adults with and without disabilities.  This summer program offers an opportunity to experience inclusion, growth, and fun in a camp setting that includes a spray park; expressive arts; outdoor education; arts & crafts; and non-competitive sports.
Lions Eyeglass Drive- Recycle for Sight:  Used eyeglasses help children and adults enjoy a better quality of life. The glasses are cleaned and processed, then prepared for delivery to people around the world..
Westfield Community Table is a program that serves those in need with dinner and fellowship each month of the week except Saturdays.  We support the program by preparing a meal on the fourth Tuesday of each month and by giving an annual financial contribution
Salvation Army, Springfield MA helps people faced with temporary financial hardships by providing short-term assistance.  Resources include emergency funds for paying heating bills during the winter, food assistance and help with back rent.  Health care services and social services are available for people of all religions and backgrounds who qualify.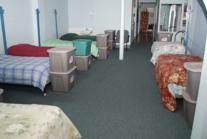 Samaritan Inn  is an emergency shelter for homeless men and women, who can stay for up to 90 days.  The inn provides 2 daily meals and snacks.  They offer case management, advocacy, counseling, mental health therapy, medical services, some clothing, outside referrals, aid in obtaining health insurance, and assistance with finding housing and jobs.
Westfield Food Pantry provides food to Westfield residents in need.  About 1200 people are served monthly.  The church supports the program with donations of non-perishable food and with an annual financial contribution.
Kinship Fund:  The Kinship was organized over a decade ago by the school counselors at WHS.  The fund helps support teens who are experiencing trauma and/or financial hardships.  It assists with school supplies, clothing, groceries, co-pays for medical appointments, drivers permits and licenses, and other essential needs.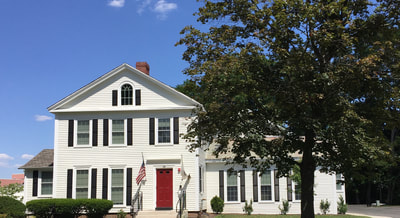 Our House provides housing for 10 homeless young adults ages 18-24.  Each resident is given an individual apartment with a kitchenette and communal living space.  It offers supportive services to assist the residents to advance their goals for living independently, furthering their education, and improving their work skills.
Friends of Franklin Avenue School is a partnership with teachers and staff to assist with school projects and help them connect their students and families to food, clothing, household items, and other resources.  We have painted rooms and hallways as part of Mission Week.
Sarah Gillett Services for the Elderly, Ind. is a program whose mission is to support services for seniors in Westfield, the hilltowns, and nearby communities.  It provides funds for seniors day care services, Councils of Aging prorrams, nutrition programss, counseling services, homebound services, emergency financial assistance, and other programs that benefit local seniors.